Prosperous Retail Marketplace
88 Marketplace is a prestigious and esteemed retail marketplace, widely recognized for 88 Marketplace's unwavering dedication to fostering prosperity and driving community development through a vibrant array of retail endeavors. The restaurant's unwavering commitment to prioritizing customer satisfaction lies at the heart of 88 Marketplace's operations, as 88 Marketplace firmly believes in delivering unrivaled product quality and unparalleled service excellence, establishing a solid foundation of trust and differentiation in the minds of 88 Marketplace's esteemed clientele.
Enduring Value & Advantages
Embracing a fresh and dynamic lifestyle philosophy, 88 Marketplace has firmly positioned itself as an industry-leading retail brand not only within the United States but also across the globe. The restaurant's overarching mission remains centered on creating enduring value and profound advantages for the local community through its vibrant retail ecosystem. Continually bolstering its robust infrastructure within the United States, 88 Marketplace tirelessly strives for constant improvement, determined to provide an unmatched shopping experience that surpasses the expectations of its cherished customers.
EXPLORE MORE
88 Marketplace is proud to introduce high-quality products at reasonable prices for its loyal customers. Here, you will find a wide variety of items, from fresh produce to household goods, sushi, and more. 88 Marketplace promises to provide you with the most comfortable and convenient shopping experience, with the enthusiastic support of its professional staff. Please visit 88 Marketplace's product catalog to explore the interesting and diverse options that it can offer you!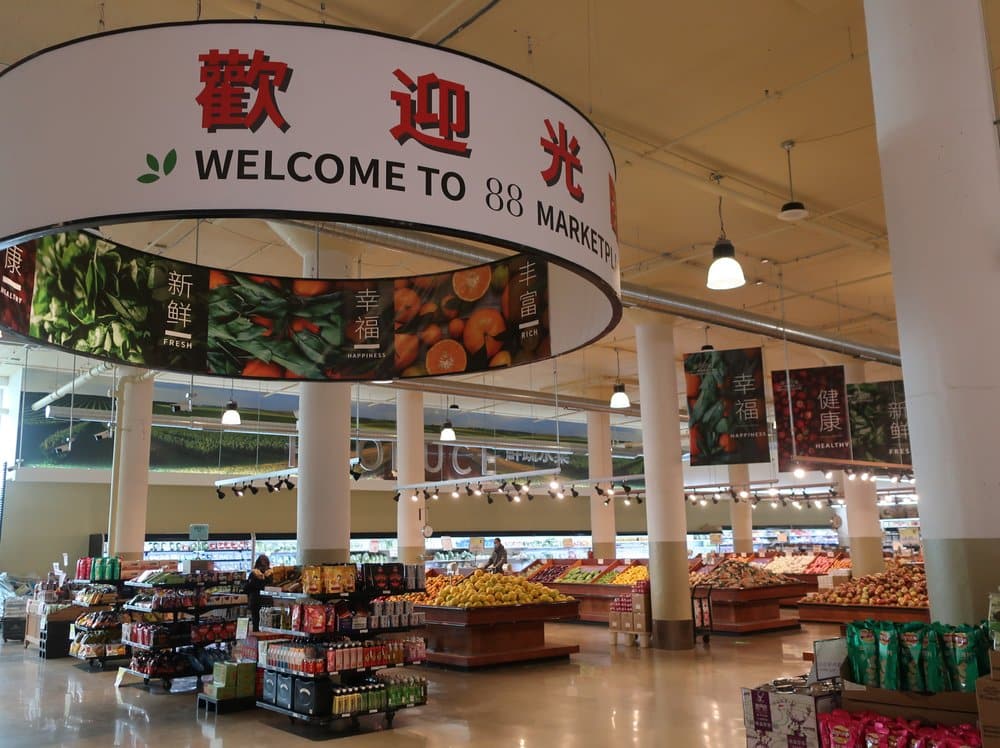 explore more
If you're looking to visit 88 Marketplace but don't know where to start, simply click on GO TO 88 MARKETPLACE – where you can access the restaurant's location information. Here, you can easily find 88 Marketplace's retail store with all the products you need. Come to 88 Marketplace now for a convenient and easy shopping experience!
Go to 88 marketplace